THE DETAILS:
Posted by: Educators Wales
Top Tips to Ace your Job Interview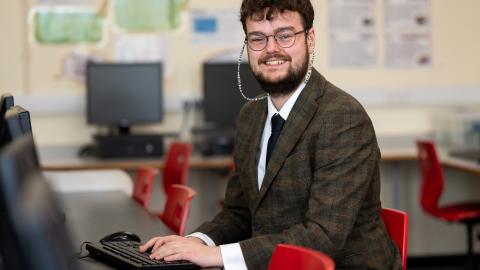 Job interviews are an important step in the hiring process both for the candidate and the employer. A job interview is a meeting either in person or online that allows the employer to assess the candidate's suitability for a role. The purpose of the interview is for the employer and the candidates to determine if they are a good fit for the role available and also a good fit for the establishment.
Why are Job Interviews Important?
There are several different reasons why job interviews are important for both the candidates and the company looking to recruit. Interviews provide opportunities to:
Allow employers to assess whether the candidate is a good fit not only for the role but also for the organisation

Provide an opportunity for employers to evaluate the skills and qualifications of the candidate as well as their previous experience

Make a good first impression and allow the candidate to build rapport with the employer

Allow candidates to gather information about the organisation, the role and the people working there to determine if they would be a good fit

Help the employer and candidate make a decision about moving forward to the next stage of the hiring process
7 Top Tips for your next Job Interview
Here are our top tips to help you prepare for an interview.
Tip 1: Get to your Interview Early
Have you heard the expression "If you are early you are on time, if you are on time you are late, and if you are late then don't bother showing up"? Punctuality is extremely important when it comes to job interviews. Turning up early shows interviewers that you are serious about the role, this is the same for online interviews.
If your interview is in person, make sure you have given yourself enough time to travel to the location of your interview. Take into consideration traffic, the location of the interview, where you will park if you're driving, and give yourself enough time to arrive before the interview starts but not too early. Try to aim to be there around 10-15 minutes before the interview.
Tip 2: Presentation Matters
Dress for the job that you want. As an educator, there is a certain amount of professionalism that must come into the way that you dress. Dress as you would for a job in education, if in doubt always go for a business casual approach. Collared shirts, jackets, and trousers or longer skirts and dresses if appropriate.
If the role you are applying for does not require this type of dress, then still ensure that your clothing is clean, comfortable, and appropriate.
Tip 3: Research the Organisation
Before the interview, it is a great idea to learn about the organisations history, mission, and goals, as well as any current initiatives or challenges they are facing. Showing the employer that you have taken time to research and improve your knowledge on the organisation shows good initiative.
Tip 4: Prepare for Common Interview Questions
Prepare for your interview by prepping for some common interview questions. Here is a list of the most common interview questions that educators are asked in job interviews:
10 Common Interview Questions
Can you t

ell us about your

previous

experience in this field

?

How would you create a positive and inclusive

learning

environment?

How do you differentiate instruction for diverse learners?

Can you g

ive an example of

successes you have had with learners in your care

?

If relevant, h

ow do you integrate the latest educational technology into your

role

?

How do you handle challenging behaviour

from learners

?

Can you share your approach to

the

evaluation of

learners' abilities

?

If relevant, h

ow do you involve parents and families in their children's education?

Was there a time

when you had to overcome a difficult situation in a previous role?

How do you continue to grow and develop as a

n educator

?
When you prepare for these questions be ready to discuss your experiences, classroom management styles and strategies and your own teaching style.
Tip 5: Highlight your Experience
A job interview is a fantastic opportunity to network and promote yourself. Emphasise your experiences and achievements including successful projects you have been involved with, challenging situations you have overcome, and professional learning or development opportunities you have undertaken.
Tip 6: Show your Passion
Show the people who are interviewing you how passionate you are about your role within the education sector. Demonstrate your enthusiasm for your profession and your commitment to helping learners of all ages to succeed. Whether you are applying for a role in a primary school, secondary school, nursery, youth work organisation, work-based learning organisations, or further education organisation, you still want the best outcomes for the learners in your care.
Tip 7: Ask Questions and Listen
It is essential that you ask questions about the organisation that you are interviewing for as this shows that you have an interest in the organisation. Ask about the culture of the organisation, the opportunities for professional development and the support available to staff.
Practice active listening as well, pay close attention to the interviewer's questions and respond thoughtfully and respectively.
Remember, an education job interview is an opportunity to showcase your skills and qualifications, as well as your passion for teaching. Good luck!