THE DETAILS:
Location: Online
Start: 17 May, 2022 - 7:00 am
End: 17 May, 2022 - 8:30 am
Terms: School Further Education Youth Work Work Based Learning
More info
The Compassion Salon: Compassion in Education with Jaime Thurston and Professor Robin Banerjee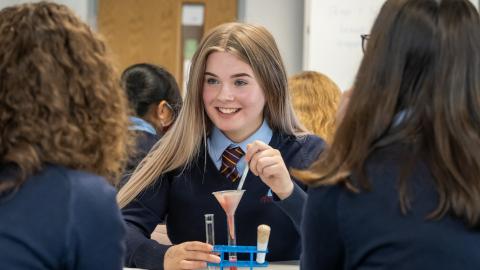 How do we create a culture of kindness in classrooms? How can we make room for compassion in the school curriculum? At a time of unprecedented demand for mental health support among under 18s as a result of the pandemic, these questions are more important than ever.
This salon will explore the importance of compassion in education with Jaime Thurston, founder of the charity 52 Lives and the School of Kindness, and Professor Robin Banerjee, founder of the Sussex Centre for Research on Kindness.

Jaime Thurston
Jaime is the author of 'Kindness - the little thing that matters most' and 'The Kindness Journal.' She was named Clarins Woman of the Year 2016 and has also received a Points of Light Award from the UK Prime Minister and a Richmond Community Award for her work. She was named in The Independent's Happy 50 List in 2018, an alternative Rich List that celebrates people who make life better for others. Jaime's work has also been promoted by The Duke and Duchess of Sussex in celebration of organisations that create a sense of togetherness and community.
Robin Banerjee
Professor Robin Banerjee is Head of the School of Psychology and a professor of developmental psychology at the University of Sussex. He leads the CRESS (Children's Relationships, Emotions, and Social Skills) research lab, which conducts investigations of children's social and emotional functioning, and he works closely with practitioners and policymakers in the areas of education and mental health. He founded the Sussex Centre for Research on Kindness, an interdisciplinary research centre focused on illuminating the nature of kindness and its impacts on people and communities. Professor Banerjee recently led the world's largest ever public science project on kindness, The Kindness Test, in partnership with the BBC.
The Compassion Salon
The Compassion Salon was founded by Dr Marti Balaam. Marti is a healthcare educationalist, researcher and social scientist who has worked in medical, nursing, health, and social care education for over 25 years. She is currently a Lecturer in Medical Education and Nursing Studies at the University of Edinburgh and is Lead for Professionalism and Wellbeing within the undergraduate medical programme. She is passionate about the power of compassion and how we can integrate it into innovative curricula to transform society. Marti works with Global partners to develop programmes of work, share new strategies on compassionate engagement and learn from global and local experiences of how other communities practice compassion. The Salon, Marti states, is 'a place for people to connect, inspire, and support using books and prose to reflect on human existence in a fragmented and challenging world'.