THE DETAILS:
Location: Wrexham
Start: 11 October, 2023 - 12:30 pm
End: 11 October, 2023 - 6:30 pm
Terms:
More info
Careers Wales Choose Your Future Flintshire and Wrexham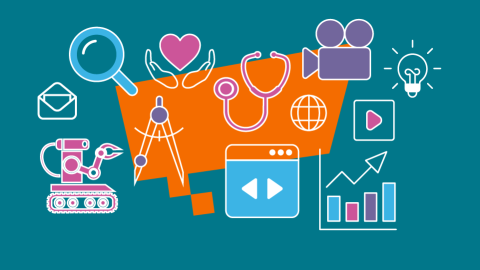 Years 9 to 13 pupils from Flintshire and Wrexham schools are invited to our Choose your Future careers event, along with their parents/guardians.
Date and time
Wednesday 11 October 2023, between 12:30pm and 6:30pm
12:30pm to 3:30pm for schools
3:30pm to 6:30pm for parents, guardians, carers, general public
Location
Ramada Plaza Hotel, Ellice Way, Wrexham, LL13 7YH
What can pupils expect
Young people will get the opportunity to speak to industry experts from across the region.
Young people will be able to find out about:
Careers
Apprenticeships
Training routes
This is an excellent opportunity for pupils to get information from people in industry. They can find out what employers look for when recruiting their workforce and get an insight into the world of work.
Careers advisers will be there on the day too. They can provide information about getting into different jobs, courses and qualifications.
Next Steps
Schools in Wrexham and Flint will be invited to the event held between 12:30 and 3:30pm
Parents, guardians, carers and the general public do not need to book to attend between 3:30pm and 6:30pm