THE DETAILS:
Posted by: Educators Wales
What is Professional Development and why is it important?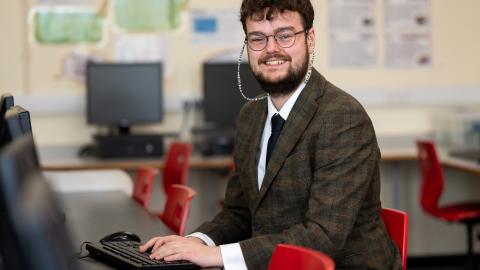 What is Professional Development?
The term professional development refers to the process of gaining and developing new skills to help you progress further in your chosen career. This can take the form of signing up for professional development classes or workshops, attending conferences, and earning a certificate to show that your knowledge and skills have advanced.
At its core, professional development and professional learning are about you and your commitment to strive to better yourself and your skill set. Professional development encourages you to actively seek out and identify opportunities to learn something new, refresh or gain new skills and keep up with the latest developments within your field. Professional development shows your dedication to going above and beyond any initial training you may receive to better yourself.
Professional development and learning opportunities will vary from person to person depending on your role, the sector you are working in and your level of experience. Professional development could be formal such as:
Courses

E-learning programmes

Conferences

Workshops
However, professional learning can also occur day to day in more informal settings including:
Discussions among peers

Independent reading and research

Observing a colleague's work

Learning from a colleague

Performance reviews
It is important to understand that professional development is not a qualification or a tick-box exercise, but rather it is an ongoing process to continually improve your skills and experiences to perform better in your role and to create future career opportunities. Anyone can look into their professional development, from those who are new to their chosen career paths, to those looking to progress as far as they can in their chosen field.
Why is Professional Development Important for Educators?
At Educators Wales we believe that learning is a lifelong journey that never stops, and we encourage professional curiosity for everyone working within the education sector. It is vital that those working in the education sector are always conscious of their professional learning and development opportunities and options. Professional development keeps educators up to date on new information, updated government guidance, topical conversations, and new teaching methods. Professional development is significant for educators because it also has a massive impact on your student's learning and development.
Benefits to professional development for education professionals include:
Educators become more effective through professional development opportunities. By being exposed to new teaching methods they become more adept at delivering their content to learners

Educators gain insights and knowledge through learning lessons from fellow educators. When educators interact and share their experiences they can learn from others and improve their own teaching abilities

Educators can improve their own organisation and planning skills through professional development and learning

Educators receive important updates and changes to guidances and curriculums such as the need for LGBTQ+ student inclusion, information on the Additional Learning Needs reform in Wales and the new Welsh Curriculum

Educators continue their own educational journey. Through professional development, teaching staff can continue to learn and gain new skills which will benefit the establishment they work in

,

the learners they educate and themselves
Professional Development Opportunities at Educators Wales
At Educators Wales we are passionate about learning, not just for learners but also for education professionals. We have a wide range of courses available in Wales that will aid you in getting the qualifications and the skills you require to progress in your career.
Our qualifications page and our professional learning page have a range of different options available. You can browse the different opportunities available based on your sector:
School

Further Education

Work-Based Learning

Youth Work

Adult Learning
Then you will be able to see all the currently available courses and options for qualifications and professional learning in Wales.
Click here to download our professional development resources.
For more information get in touch with our friendly team. information@educatorswales.com